I've seen a few other bloggers do this and thought it was cute so I am joining in the fun!
I'm the type of girl who...
...doesn't like to be early so always ends up a little late.
...falls asleep on the couch.
...will respond to a text immediately.
...remembers everything to the point it can come off creepy.
...takes selfies with no shame.
...can't stop crying after it starts...gotta ride out that wave.
...gets into a routine and when it's disrupted has trouble getting back into it (aka my workout dilemma I mentioned
here
).
...prefers documentaries over reality tv (a recent discovery - ha!).
...loves trying new recipes but rarely will make something twice even if it's amazing.
...will go out of my way to get free stuff or to snag a good deal.
...makes a mess when eating.
...is sad when I'm done with my meal.
...has a hard time making decisions about anything.
...prefers salty over sweet.
...will follow up hardcore workout with a fast food meal and have no guilt.
That's meeeee! What kind of girl are you?
Birthday selfie with no shame!
Linking up with
Holly!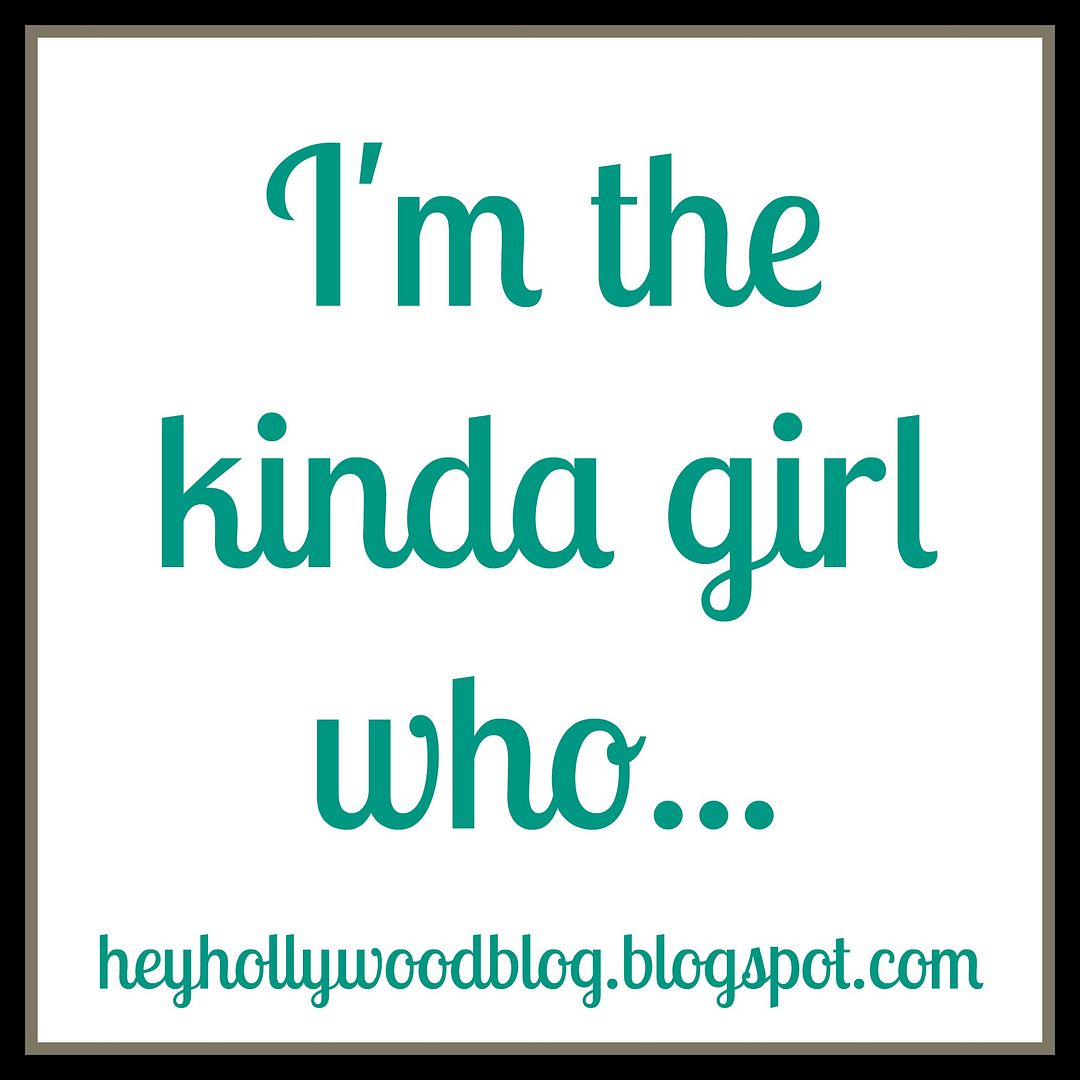 Sidenote...Since I am new to this whole blogging thaang and just created my own shiny new button right over there to the right, I am now curious as to the etiquette of blog buttons. Do you ask before slapping someone else's button to your page or is it a free for all? I'm clueless! Any insight would be greatly appreciated! :)